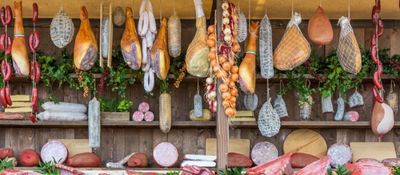 Charcuterie Trade Pack Ingredients
Charcuterie must be made with high-class quality ingredients to ensure the final product is on point. Our charcuterie seasonings and curing salts have been tried, tested and perfected over the last 20 years.
\n\nChoose from our fantastic range of trade-pack charcuterie ingredients below. Ideal for anyone making salami chorizo at home or on a commercial scale.