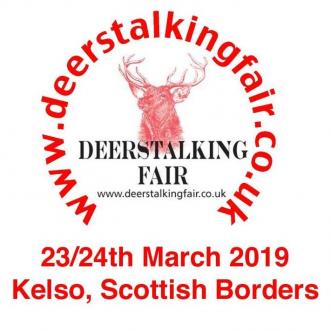 Show:
 The Kelso Dear Stalking Fair
When:
23rd - 24th March 2019
Where:
 Kelso, Scottish Boarders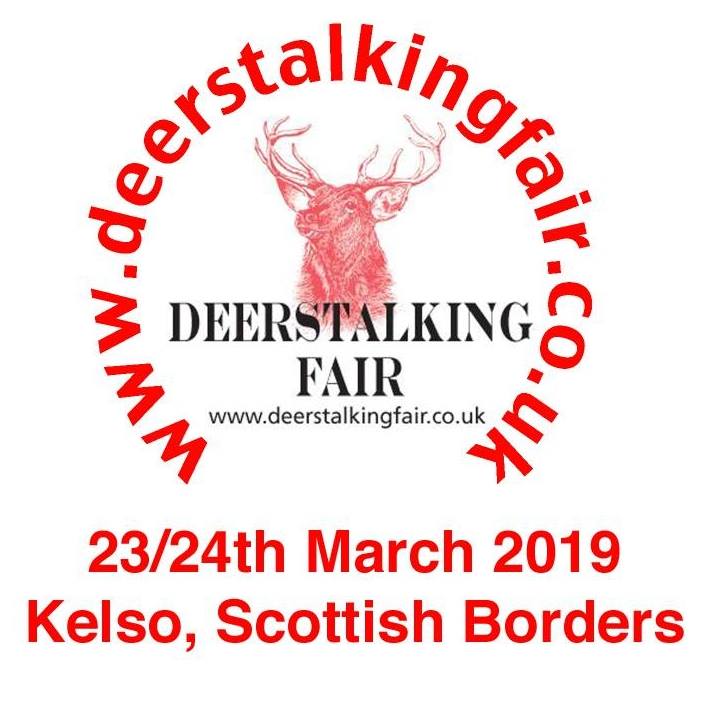 Whilst this is a show is very much geared towards people with a passion for Deer Stalking, there is much more on than what meets the eye. The fair has heaps of activities, shops and mini demonstrations which take place throughout the show making sure you aren't stuck for things to do or see.
The Organisers are keen to ensure the fair has a long life, so each year try to introduce something new for the visitors, and the line-up for this event is looking good so far.
There will be exhibitors displaying rifles, optics, clothing, footwear, general stalking equipment, custom rifles, reloading equipment, deer dog equipment and so on, but they have also expanded on the demonstrations and seminars.
There are several seminars planned over the course of the weekend including deer biology, rifle accuracy and carcass preparation. After success in previous years in butchery and foods, the show will expand this section further to include sausage and burger making demonstrations.
We, of course, will bring a selection of machines and the usual products including seasonings, mixes, skins and more to ensure your trip was worthwhile.
It would be great to see you there.
Whilst the Show does have a website - for regular updates it is best to just follow them on
Facebook here.